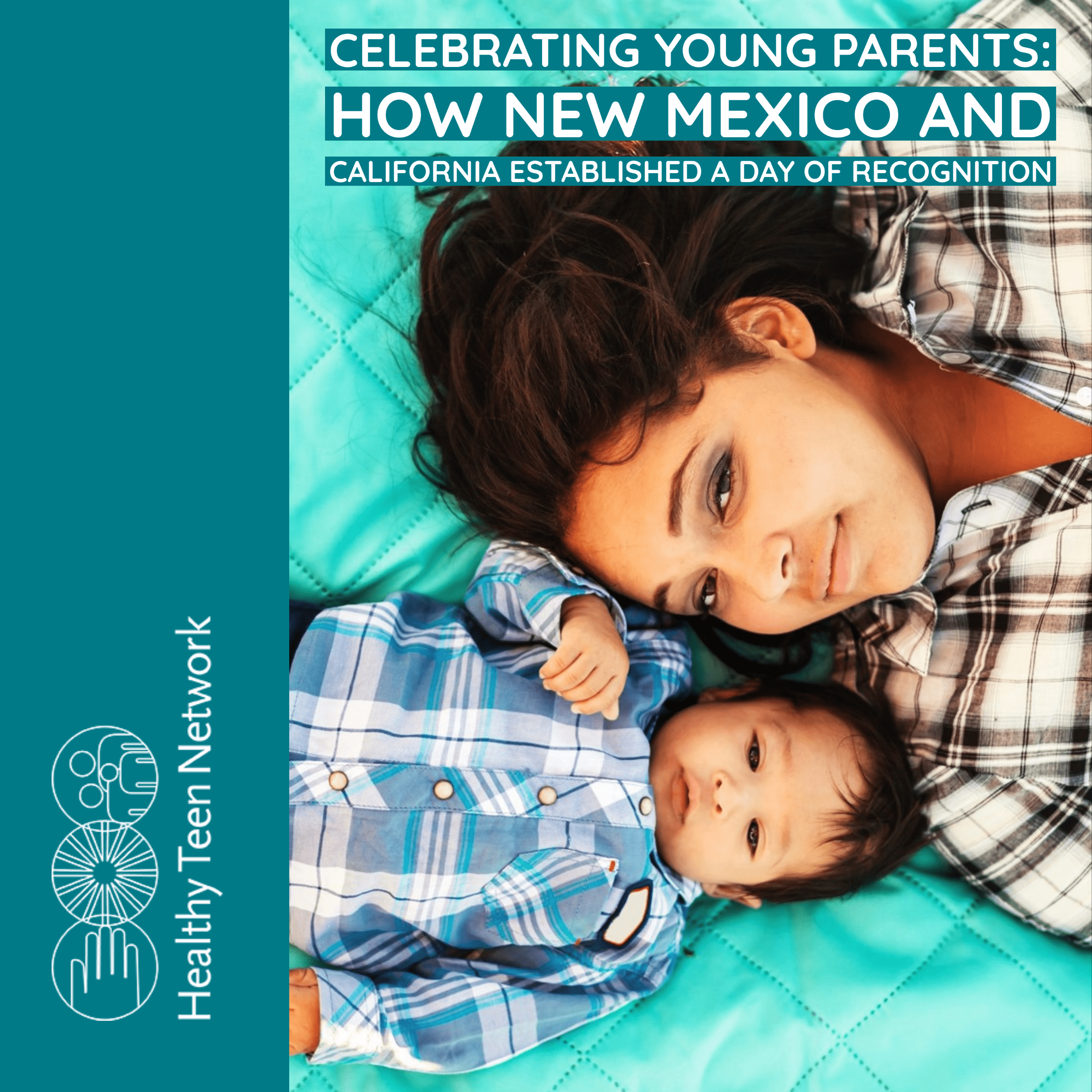 Celebrating Young Parents: How New Mexico and California Established a Day of Recognition
Over the past several years, two states—New Mexico and California—have been working to affirm the value of young families and celebrate the ways they contribute to our communities.
In 2012, the first-ever Day of Recognition for Young Parents was held, after the New Mexico Legislature passed a memorial (SM 25) with bipartisan support establishing August 25 as the New Mexico Day in Recognition of Young Parents. In 2016, the California Legislature approved a resolution (ACR 201) establishing August 25 as California Young Parents Day.
Too often, young people who are pregnant or parenting face blame and stigma, taking a toll on the health of young families. California Young Parents Day is a continuation of the California Latinas for Reproductive Justice (CLRJ) Justice for Young Families (J4YF), a long-term initiative that champions young people's rights to self-determination and bodily autonomy, including their decisions about whether or not to become parents, as well as their right to parent the children they have within a supportive environment.
With August 25th designated as the Day of Recognition for Pregnant and Parenting Youth, California and New Mexico are making strides to shift the negative perceptions and treatment of young parents. Uplifting the contributions and needs of young parents through this day of recognition is the beginning of a long-term effort that values their future—when young parents do well economically, educationally, and socially, their children do better and so do all of our communities.
In this Healthy Teen Network (recorded) presentation, Denicia Cadena of Young Women United, Ena Suseth Valladares along with Young Parent Leadership Council (YPLC) members from California Latinas for Reproductive Justice (CLRJ), and Marylouise Kuti of #NoTeenShame talk about how negative frames stigmatize young parents, the need for a culture shift to support policies that empower young families, and share how they worked to have their states officially establish a Day of Recognition.
Learn what it takes and why a Day of Recognition is an important step in changing the conversation around young families and honoring them for all that they do.