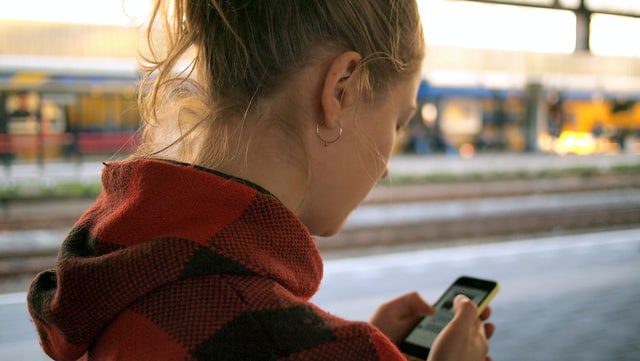 Let's See: Pulse Short-Term Impact Results
Here's what we found from our six-week short term follow-up survey.
By Elizabeth Cook, Research Scientist from Child Trends
By Milagros Garrido, MS, PMP
From 2016 to 2019, Child Trends conducted a randomized control trial with 2,317 young women to evaluate the impact of Pulse. Pulse is a web-based mobile app intervention, developed by Healthy Teen Network, that provides comprehensive, medically accurate sexual and reproductive health information to young women, in English and Spanish.
The six-week short term follow-up survey found: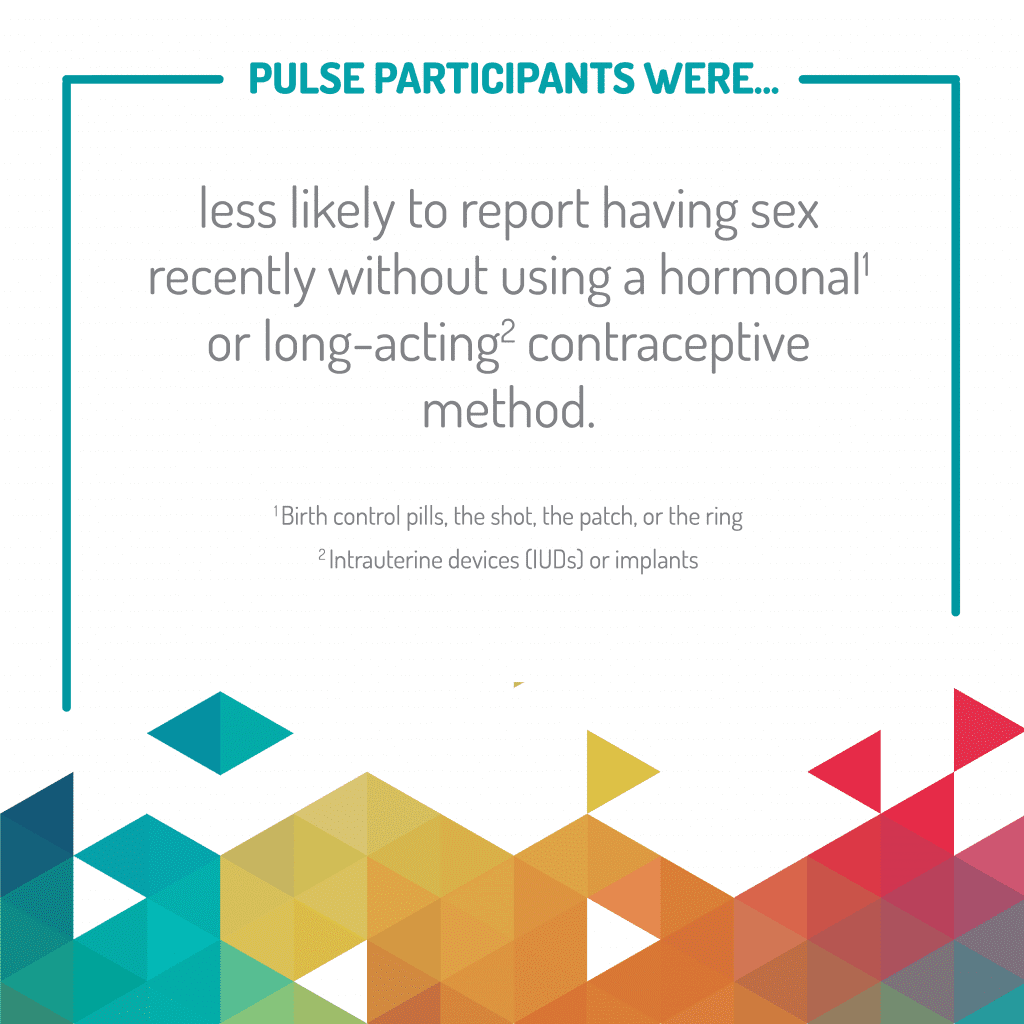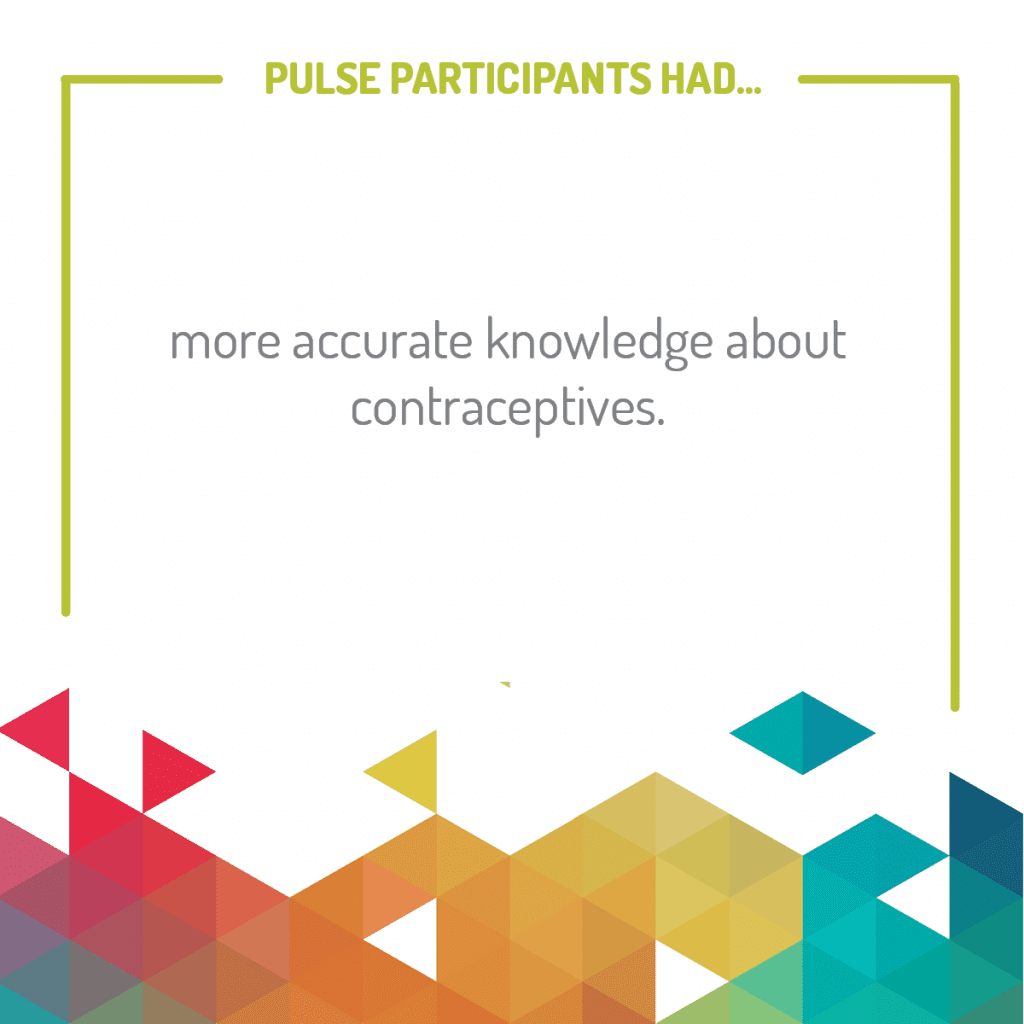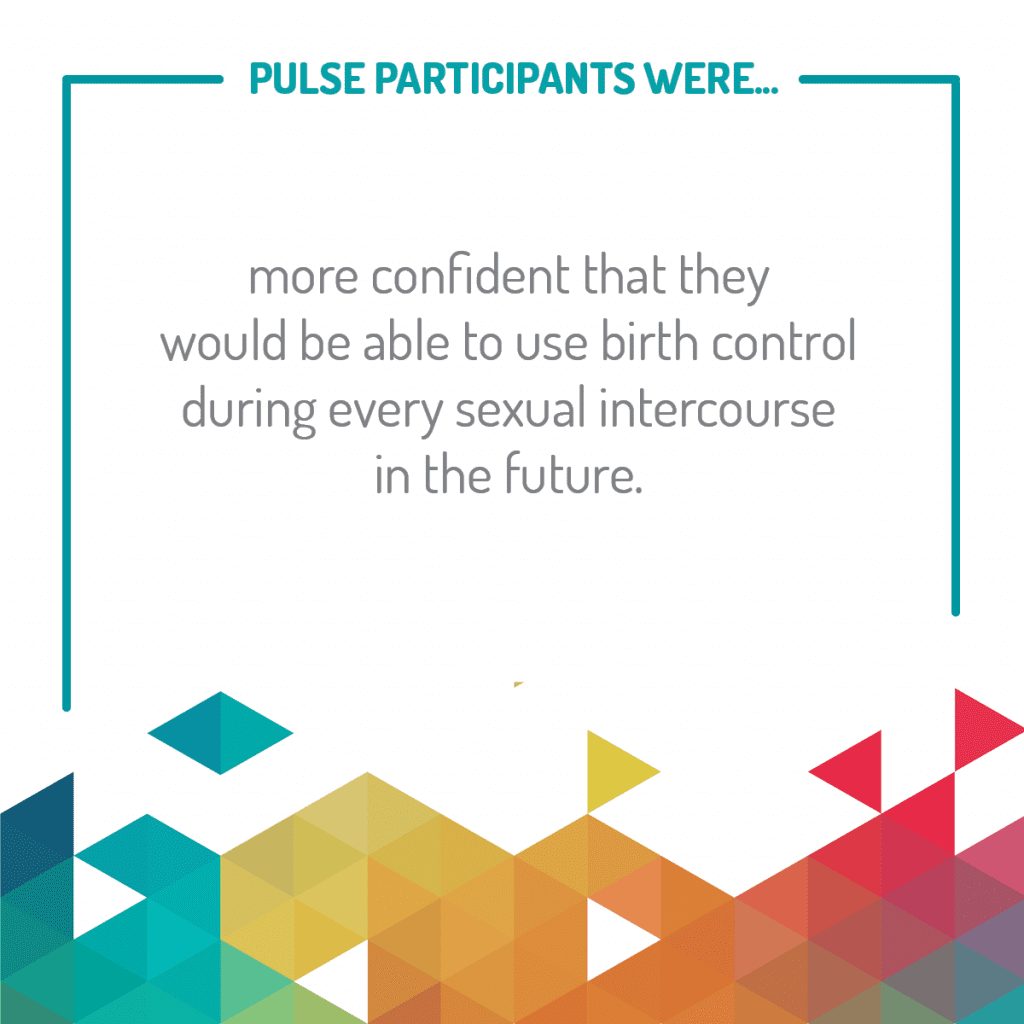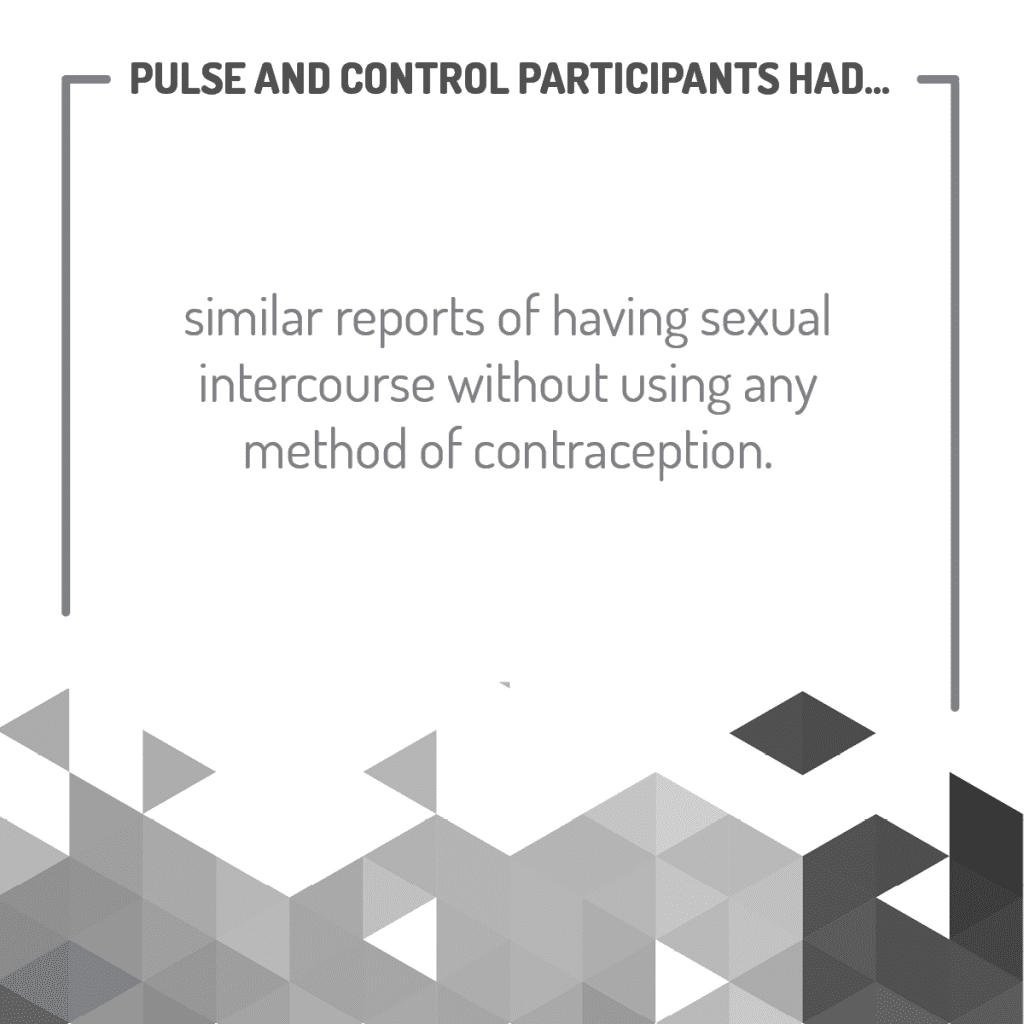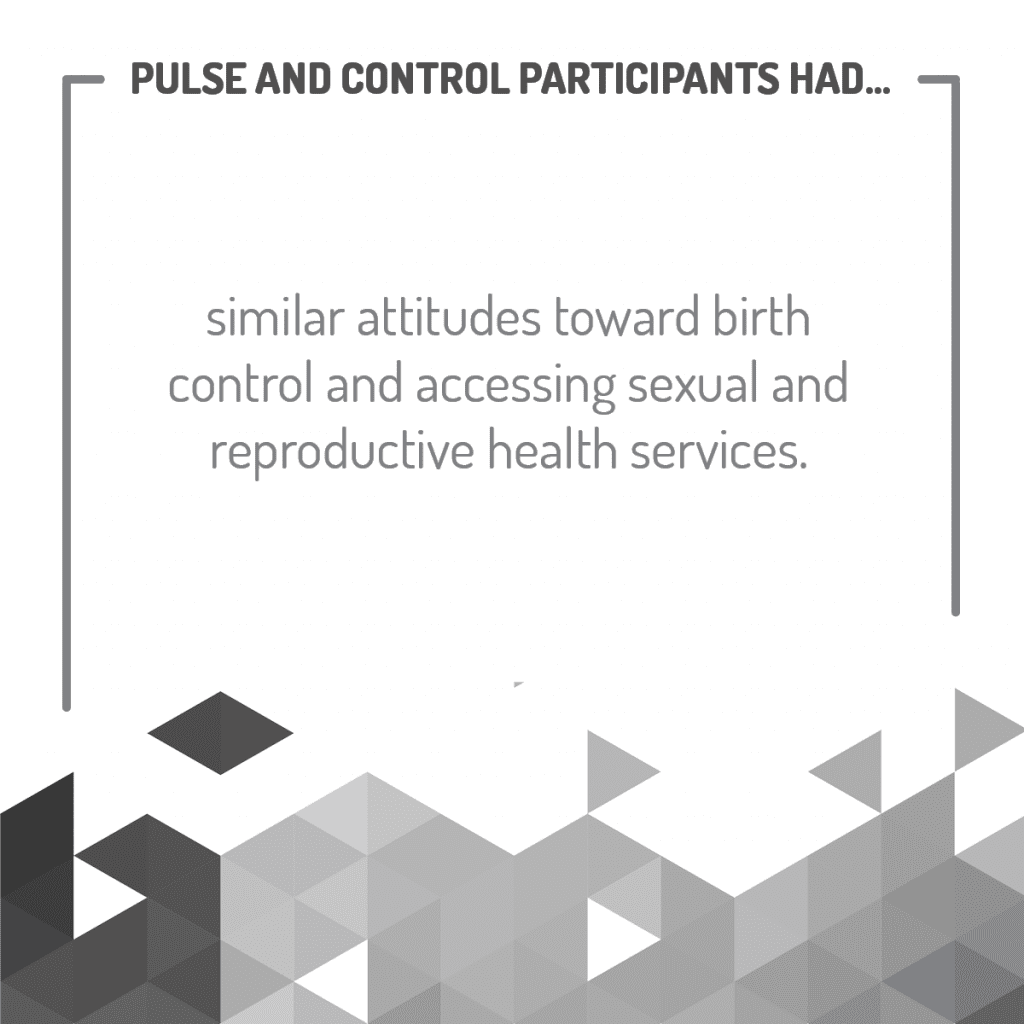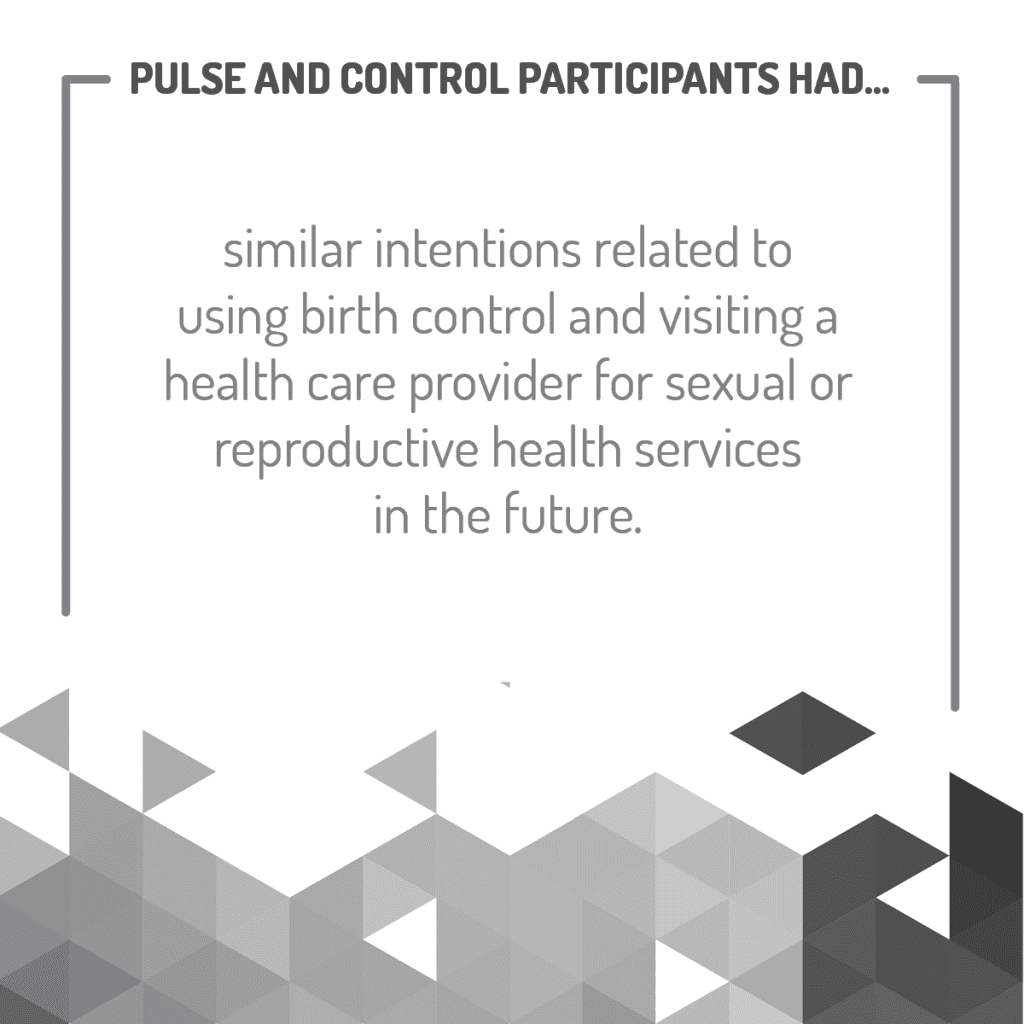 For more information on these findings please see this brief from Child Trends and this article published in the Journal of Adolescent Health.
This project was made possible by Grant Number TP2AH000038 from the Department of Health and Human Services (HHS) Office of Populations Affairs (OPA).
Elizabeth works for Child Trends, and helps to manage the Pulse app alongside staff at Healthy Teen Network. She is interested in improving young people's access to health care. Learn more about Elizabeth.
Nicholas Sufrinko is a Creative Direction and Product Design Manager at Healthy Teen Network and is the brand and creative lead behind many of our projects. You can often find him hiking, biking, or stargazing. Read more about Nick.
Milagros Garrido, MS, PMP, is the Director for our Innovation and Research Department at Healthy Teen Network. Always ready for a challenge, she is at her best when she is finding clever and new ways of using technology to make the seemingly impossible a reality. Read more about Mila.